Introducing Auto Flow Plugin
for Adobe XD
Auto Flow makes it easy to draw stunning flows for creating WireFrames, UserFlows, FlowCharts and Design guides. With AutoFlow get closer to your users In the Easiest way.
Free Download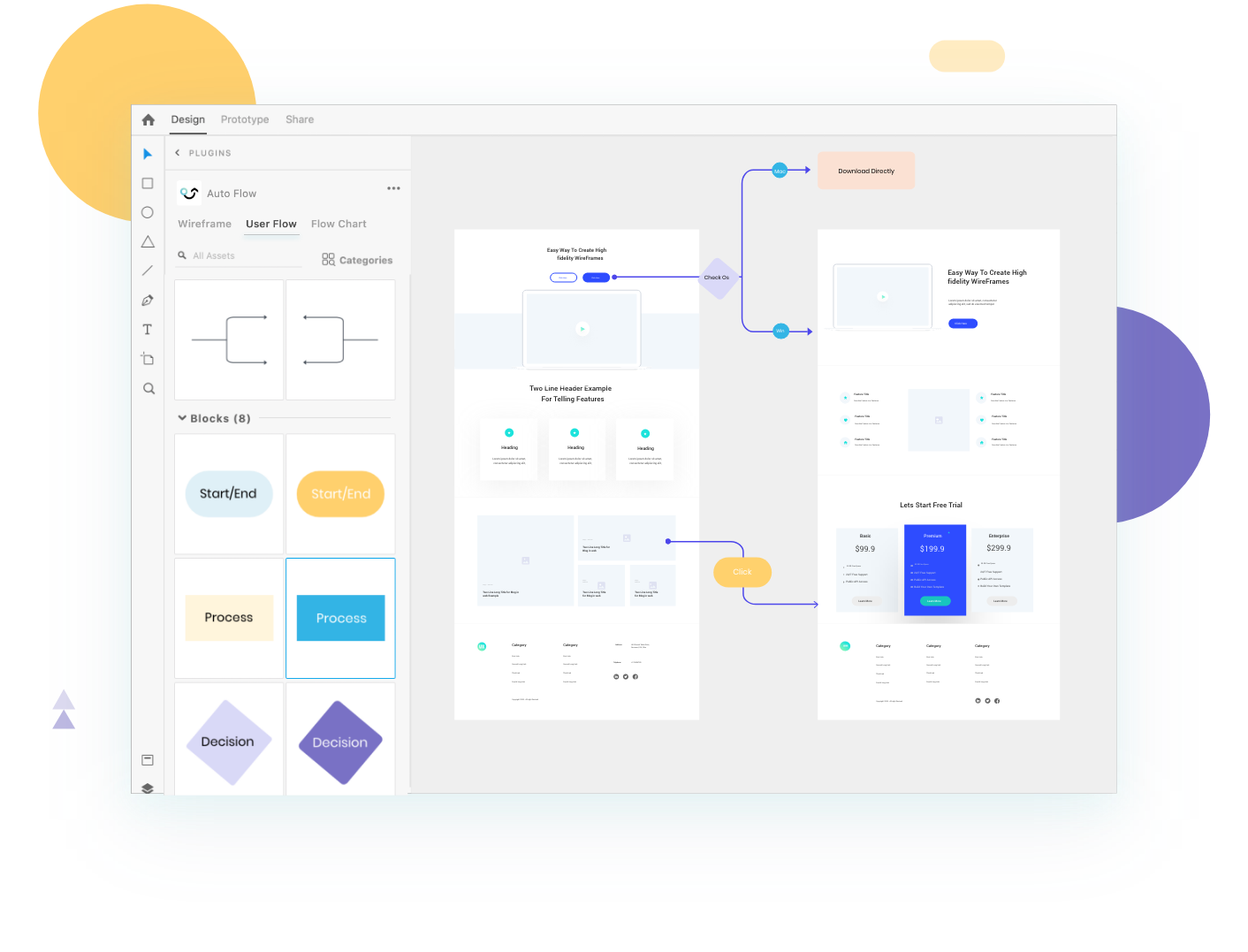 Auto flow Helps You in 3 Parts:
Wireframes, User Flow & Flowcharts
Build Wirefram of WebSite & App Quickly
With Wireframes Tab easily visualize structure of your website or App Before Starting your designs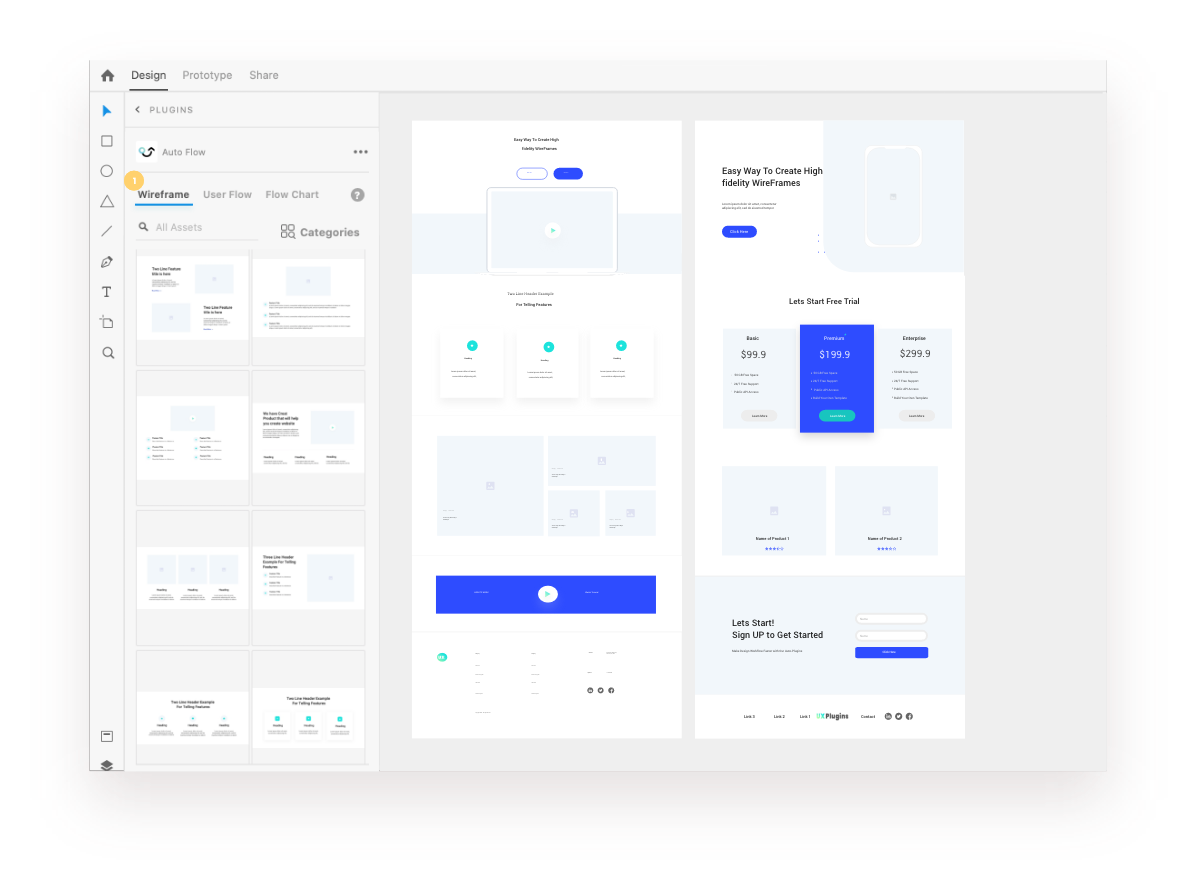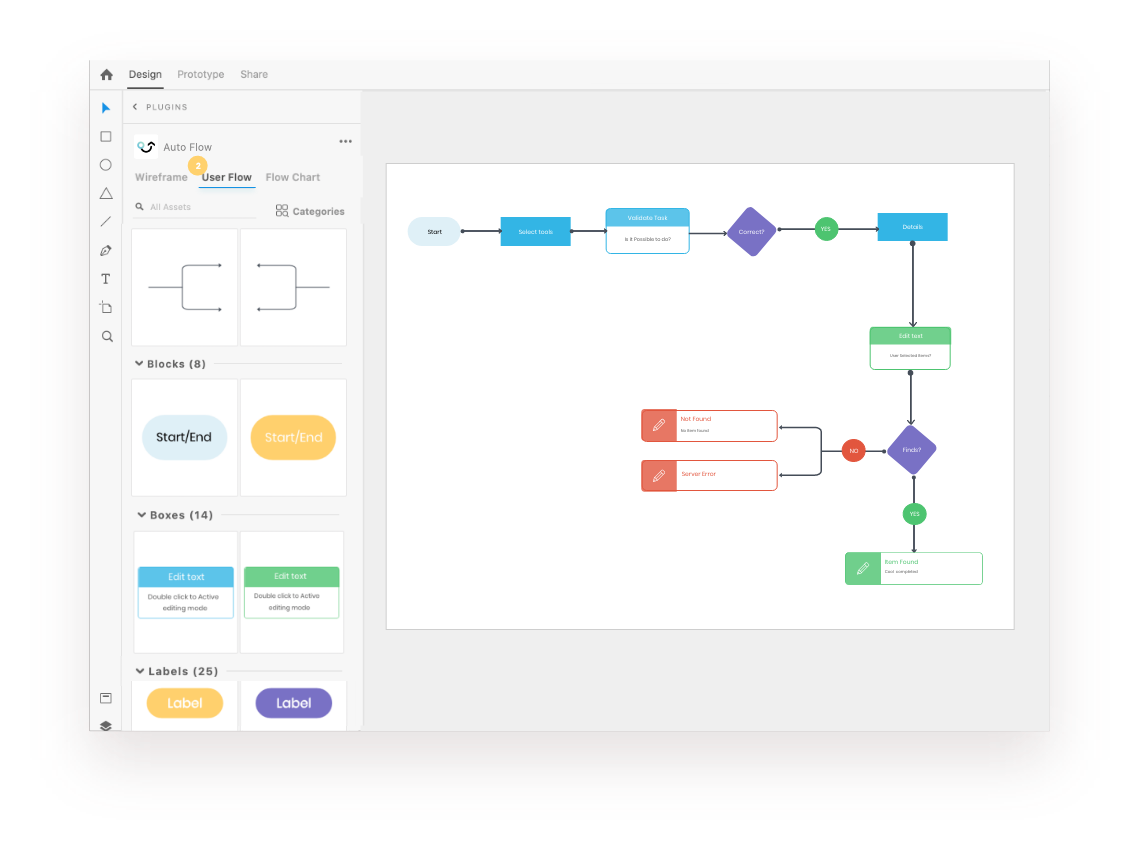 Easily Tell User story by User Flow Tab
Describe what they will do at each step. A good way to get started is to write out what the user needs to do at each step to get the job done or meet the goal/requirement.
Create Flowcharts & Process Flows
Use flow charts to map out, explain and communicate processes, so that you can improve quality, consistency and productivity Just With DRAG & DROP